I wanted to reach out and share a special gift idea with all of you that I think would be perfect for any new graduate or student in your life.

As some of you may know, I recently had the opportunity to create a Carry You In My Heart Personalised Necklace for a customer. It was such a special and meaningful experience, and I was blown away by how beautiful the final product turned out.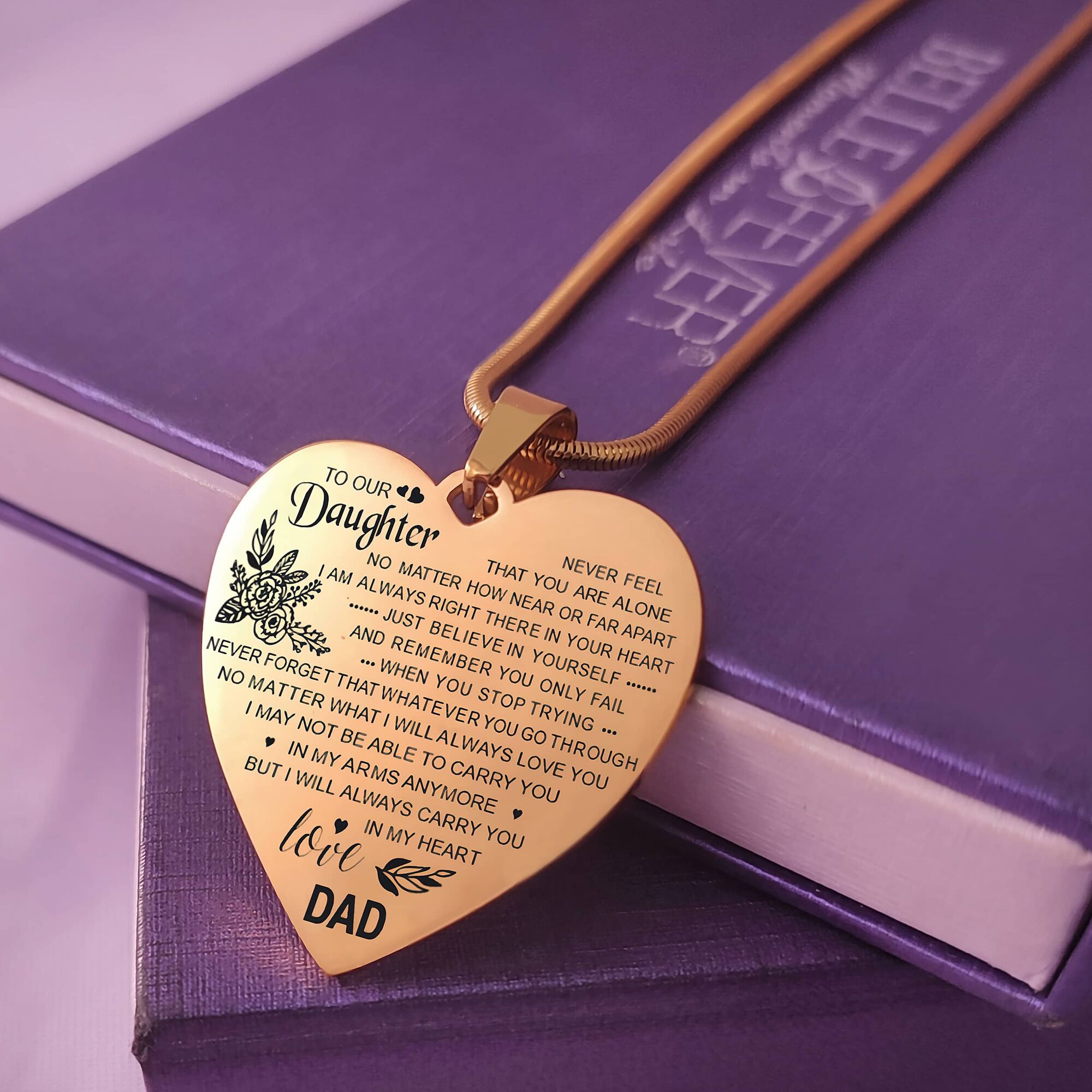 The customer came to me with the idea of creating a necklace to celebrate a new chapter in their life. We spent some time discussing what this new chapter meant to them and what message they wanted to convey. After some thought, they settled on a quote that perfectly captured the spirit of their journey: "Carry my heart with you, wherever you go, and never forget the dreams that have brought you this far."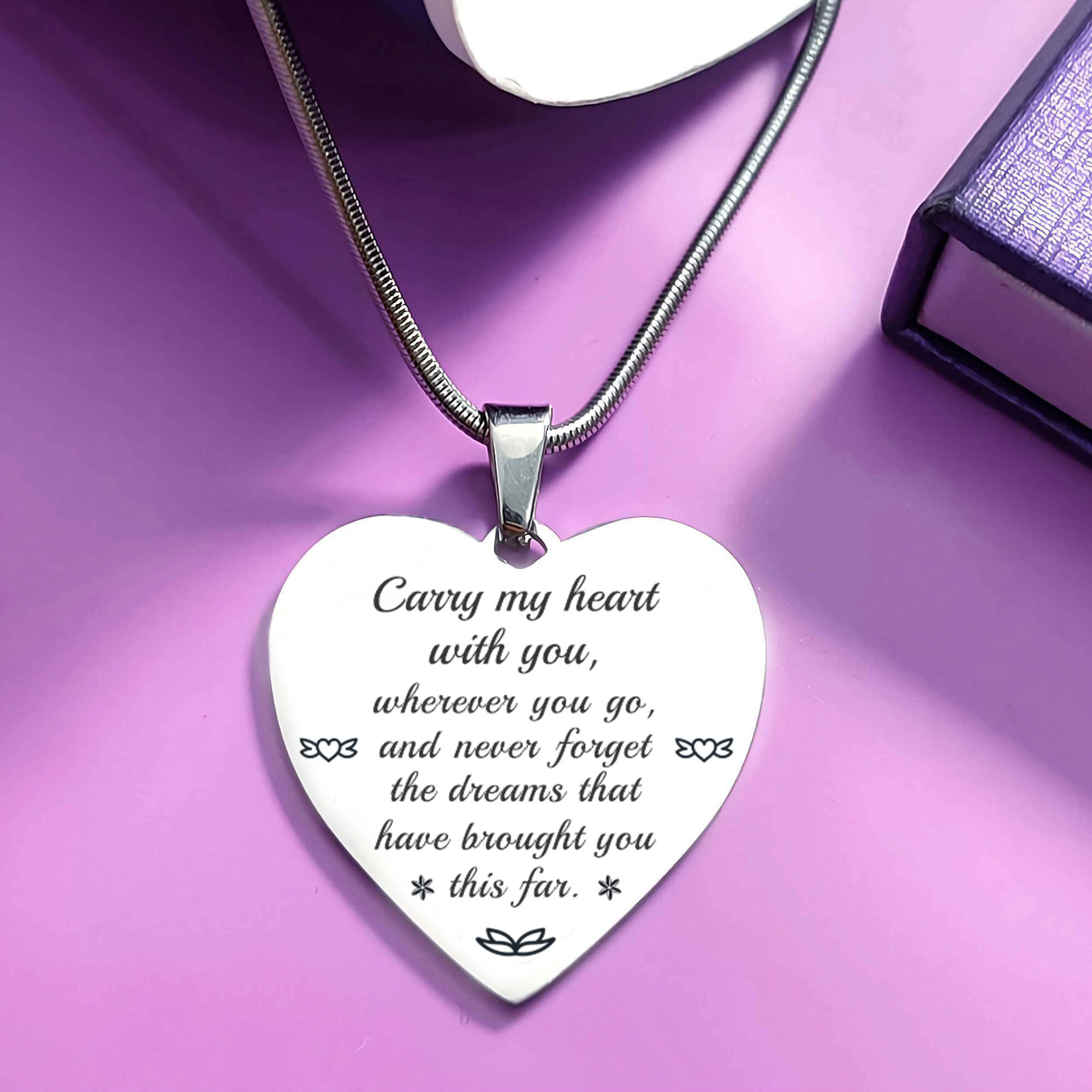 As we worked on the necklace, I couldn't help but think about all the new graduates and students in our lives and how much this gift would mean to them as well. It's a beautiful and meaningful way to celebrate a major milestone, and I'm sure the recipient would treasure it for years to come.

I'm so grateful to have had the opportunity to create something so special for my customer, and I hope that others will have the chance to experience the same joy with this gift. If you're interested in designing one of these necklaces for a graduate or student in your life, speak to us and let us help with your design. I think you'll agree that it's a beautiful and meaningful gift that would be treasured for years to come.