As Christmas approaches, we know that for some, it can be a difficult time, especially when missing a loved one who has passed away. We are honoured when we are able to help create pieces that bring comfort.
Our customer, Sherie, was struggling to find a way to help her mother cope with the loss of her husband during the holidays. She was searching for a gift that was meaningful and would bring her mother some comfort and peace. That's when she discovered our Memory Cremation Necklace.




Sherie decided to purchase the necklace for her mother, with a small portion of her father's ashes held within the pendant and a special message inscribed on the tag "Always in My Heart". When her mother opened the gift, she was overcome with emotion and tears of joy. She told Sherie that she felt like her husband was with her again and that the necklace brought her a sense of peace and comfort.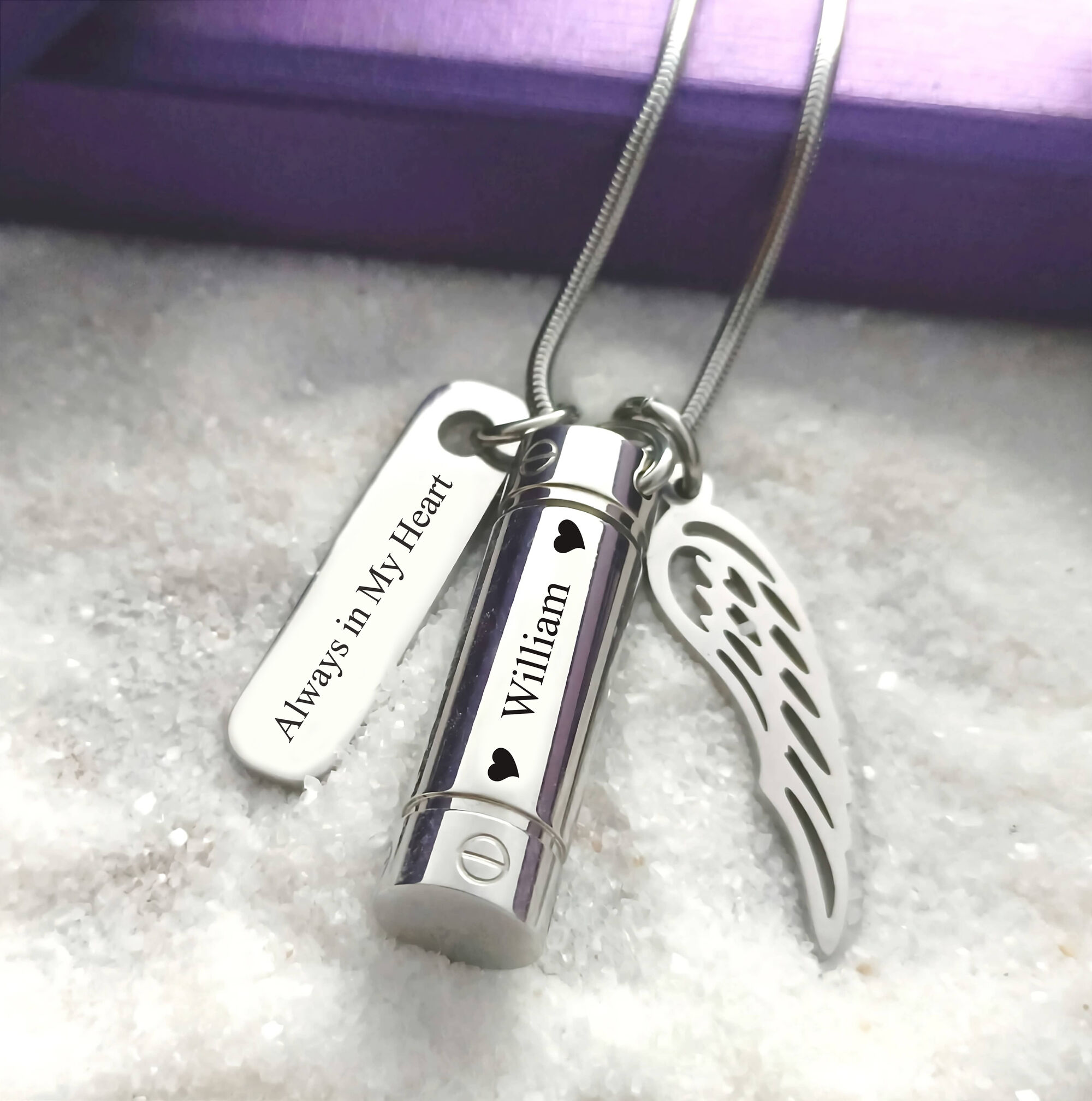 The Memory Cremation Necklace has not only helped Sherie's mother find some solace during the holidays, but it has also brought Sherie and her mother closer together. It's a small but powerful way to show your loved one that you are thinking of them and that their special person will always be with them.




When we designed the Memory Cremation Necklace, we hoped that it would bring some comfort and joy. Please don't hesitate to reach out if you have any questions or would like to learn more about this unique and heartfelt gift.