Get Two For The Price Of One With An Endless Ties Set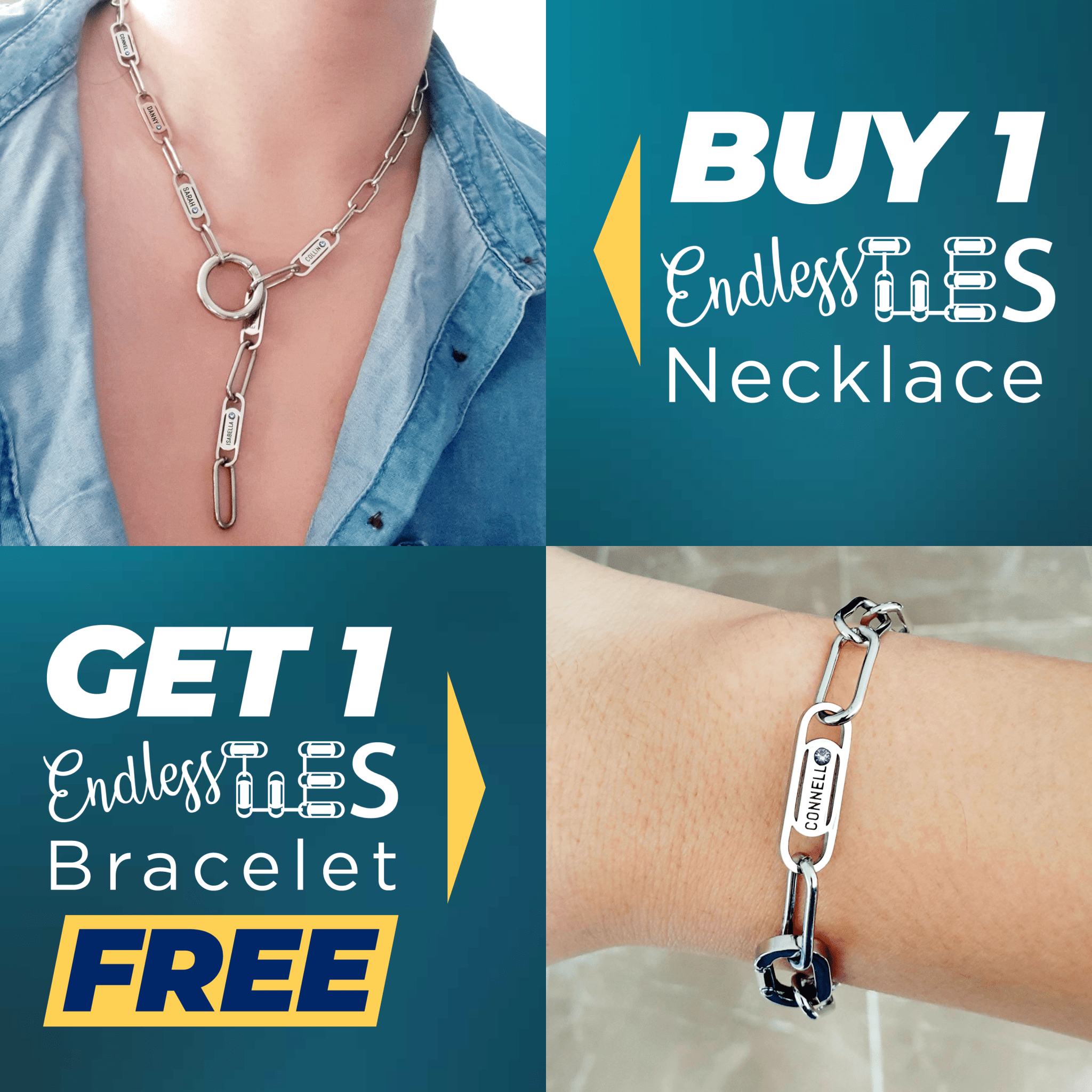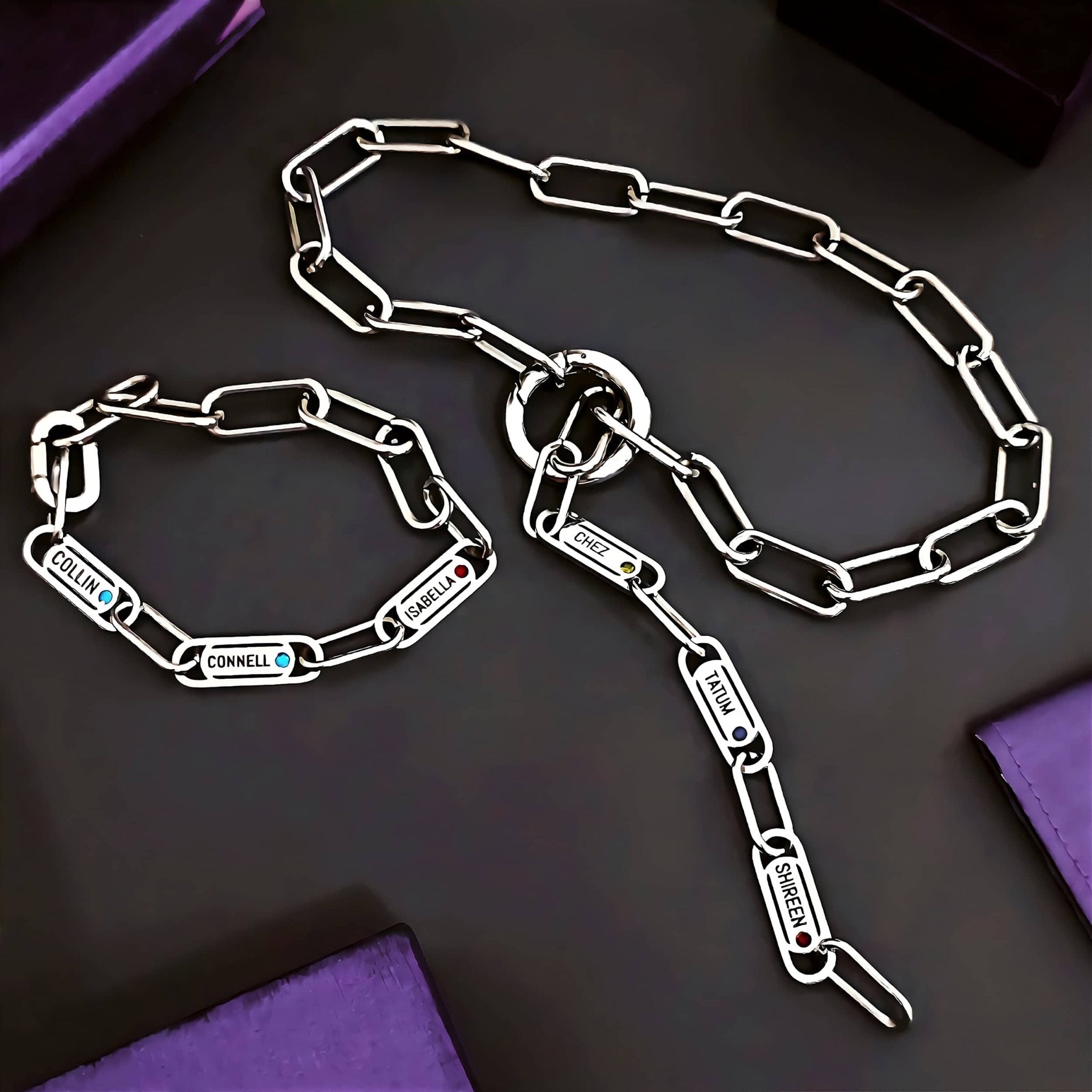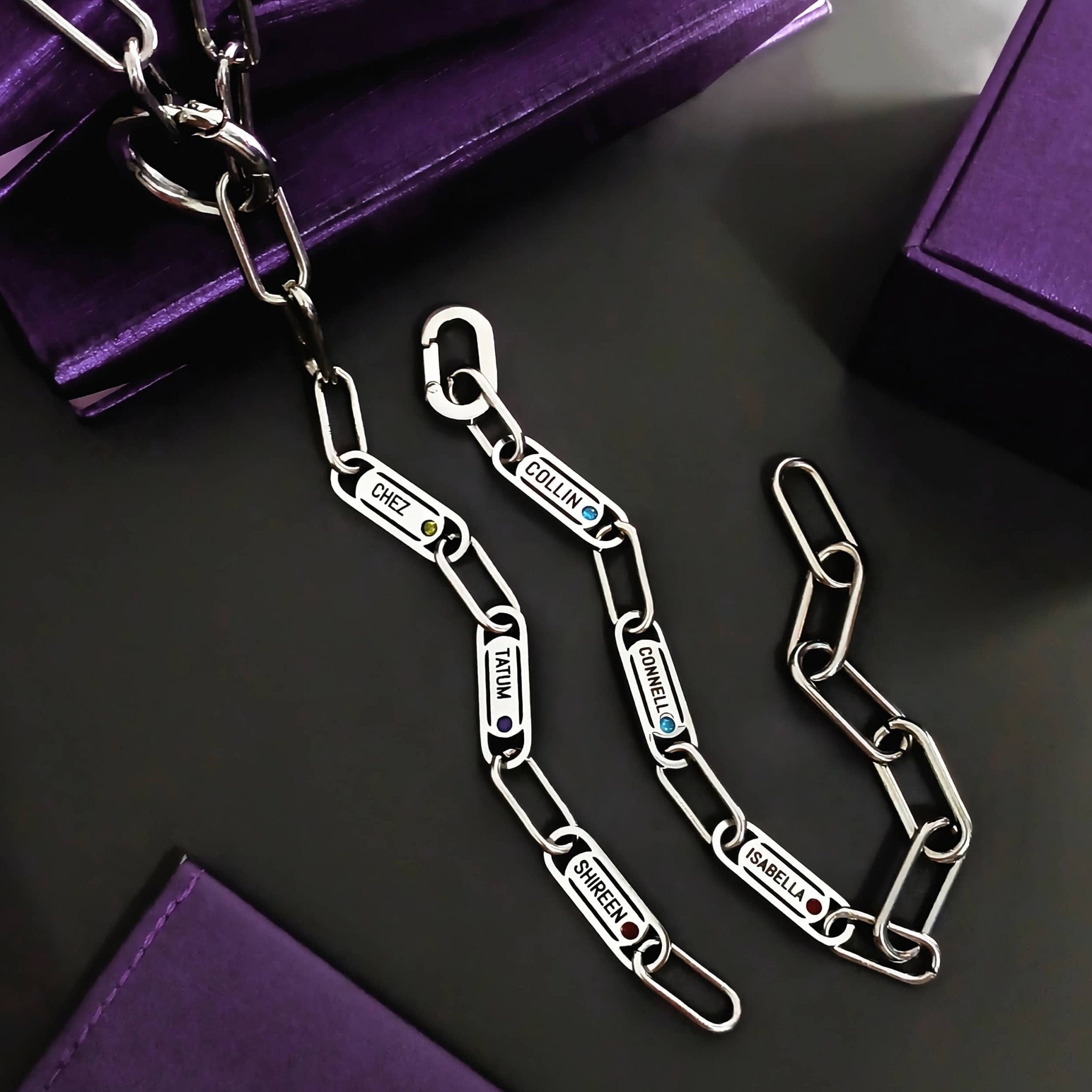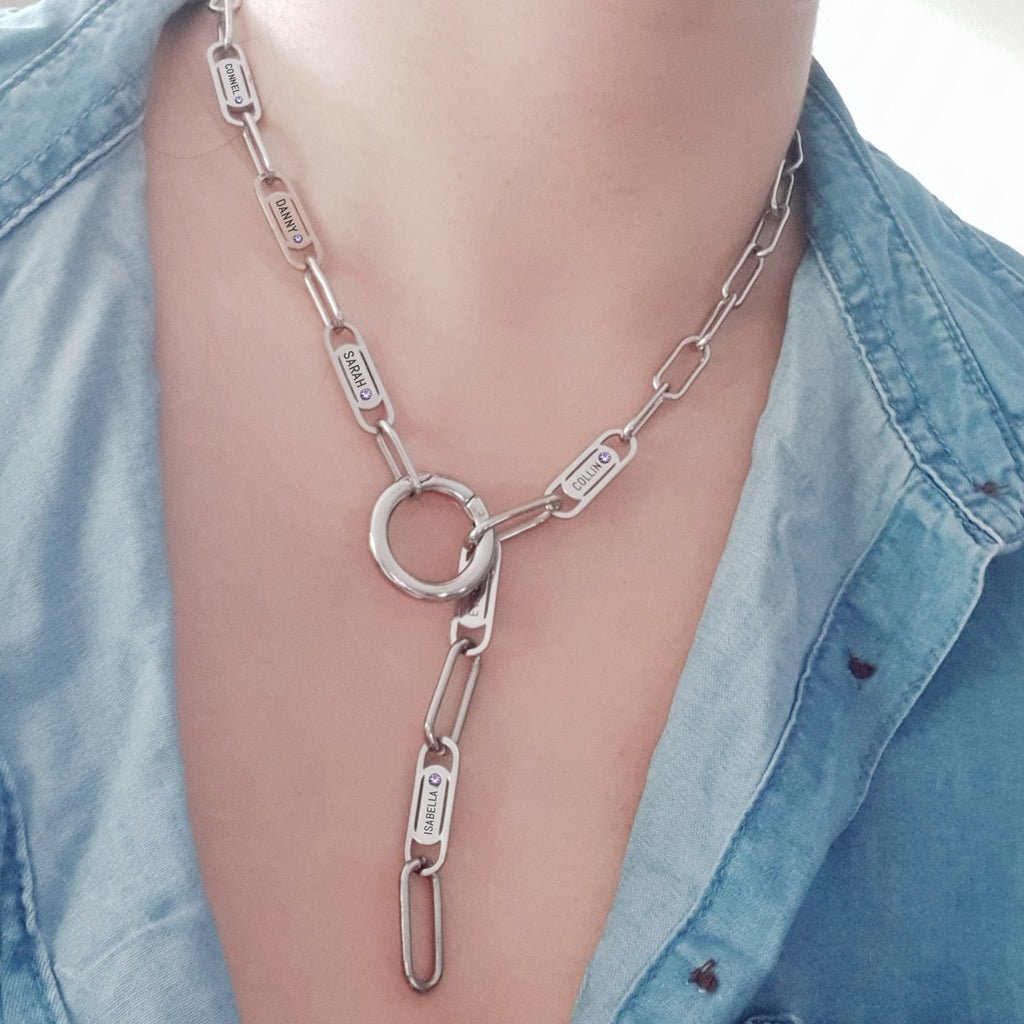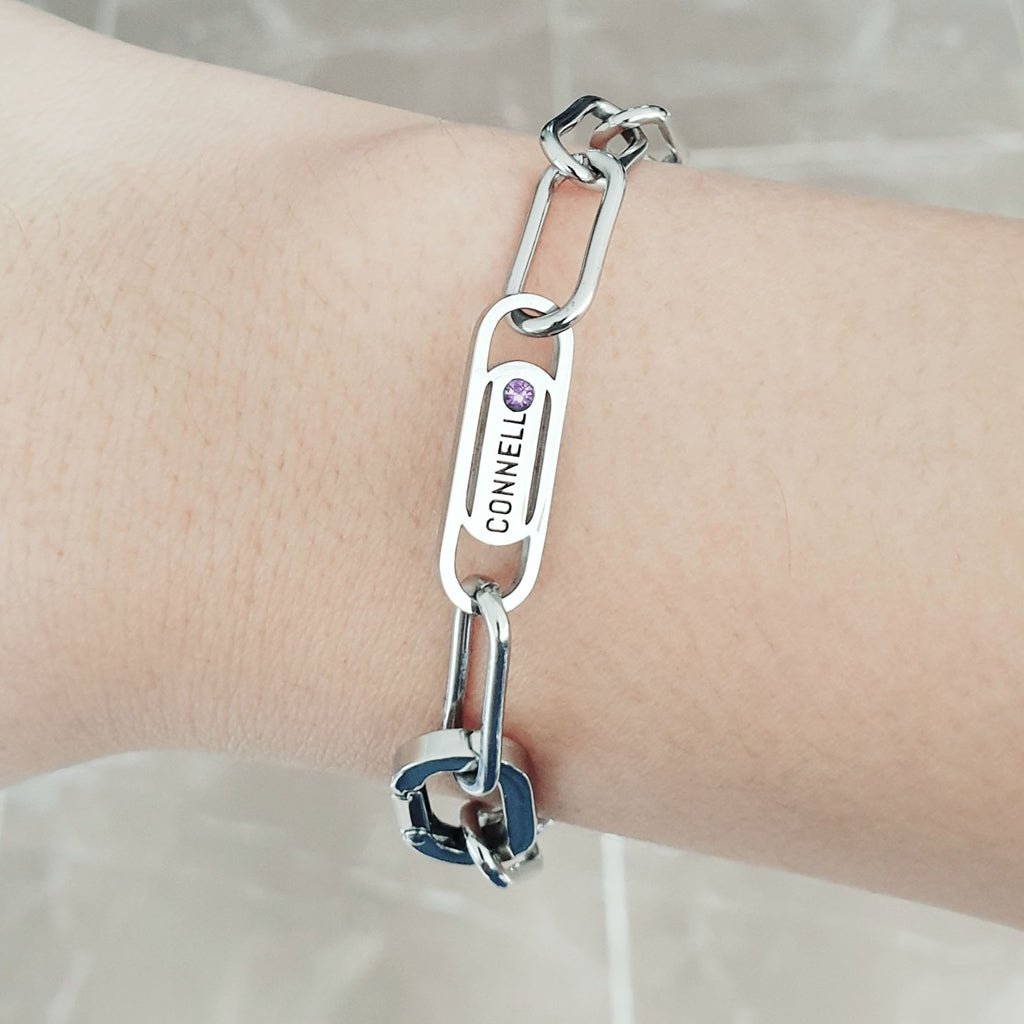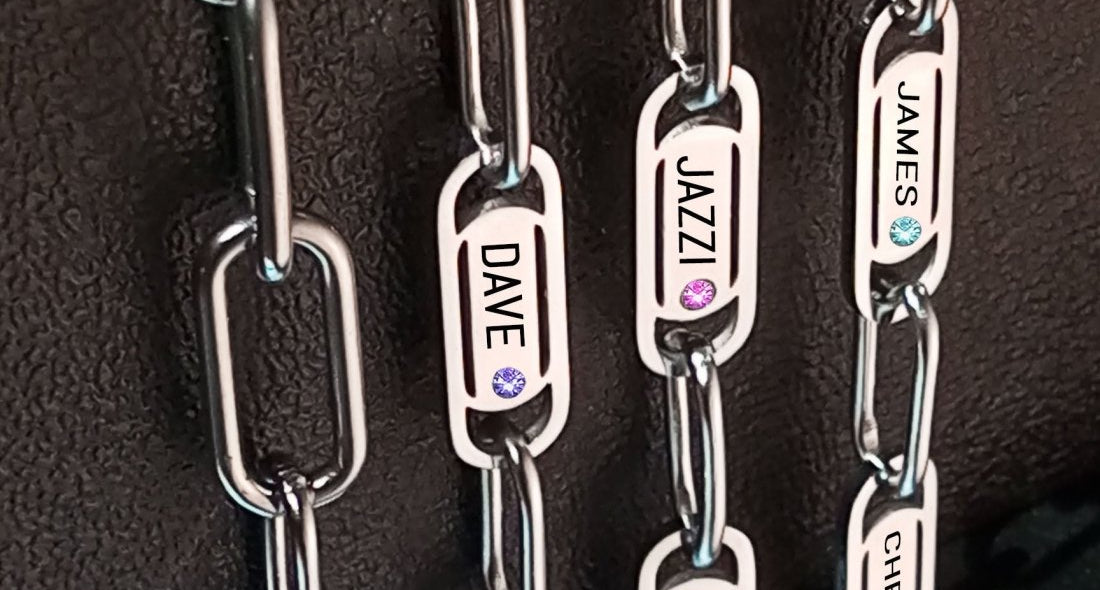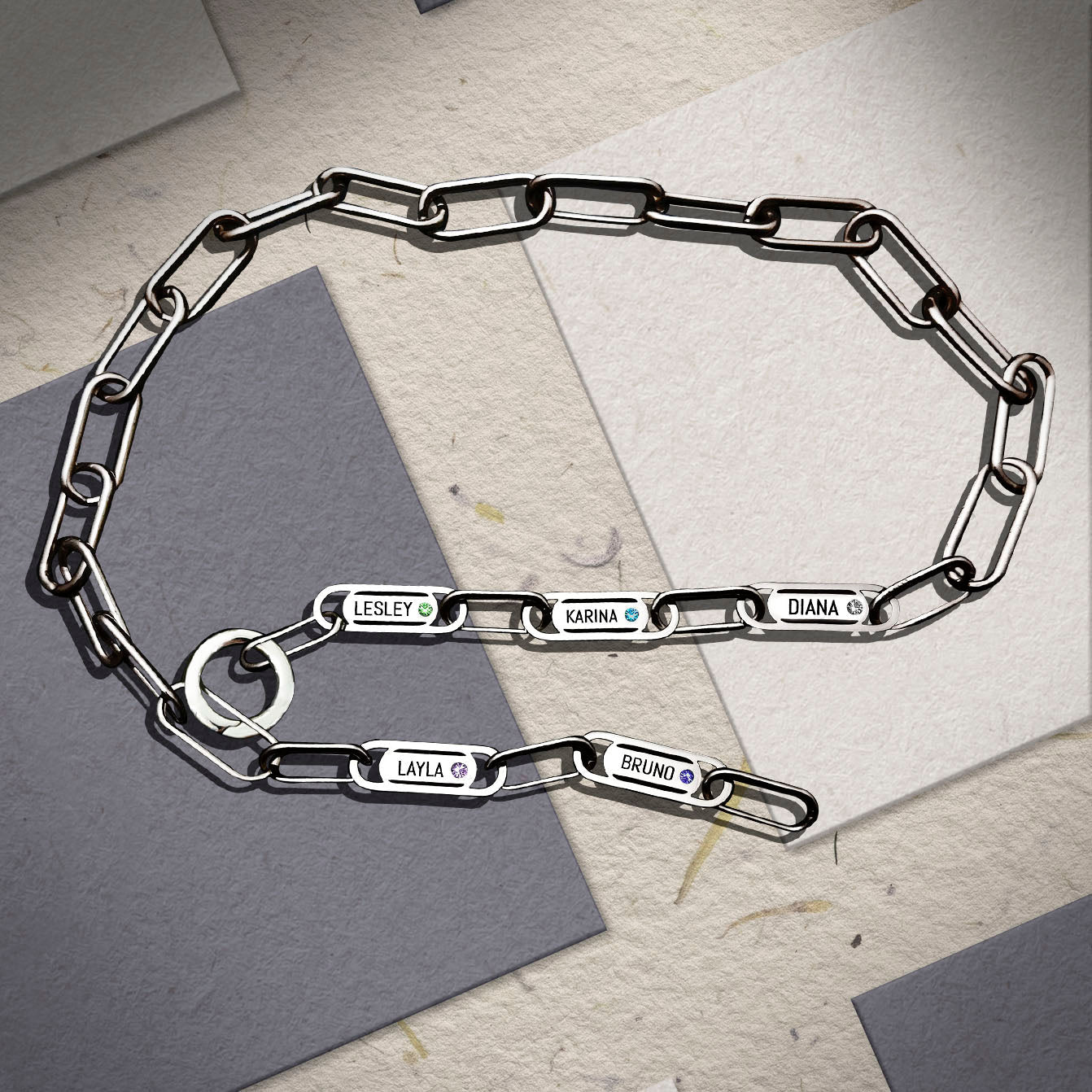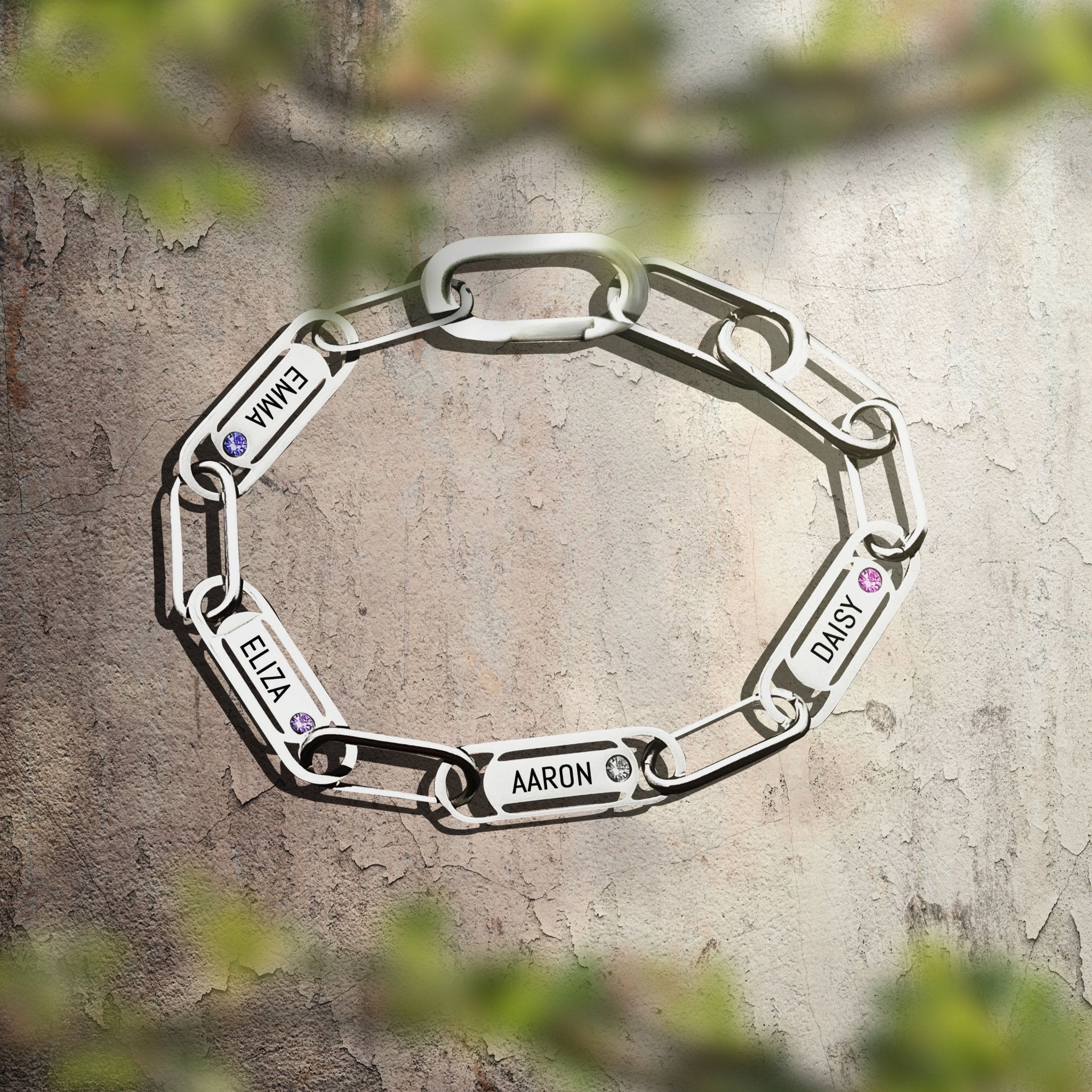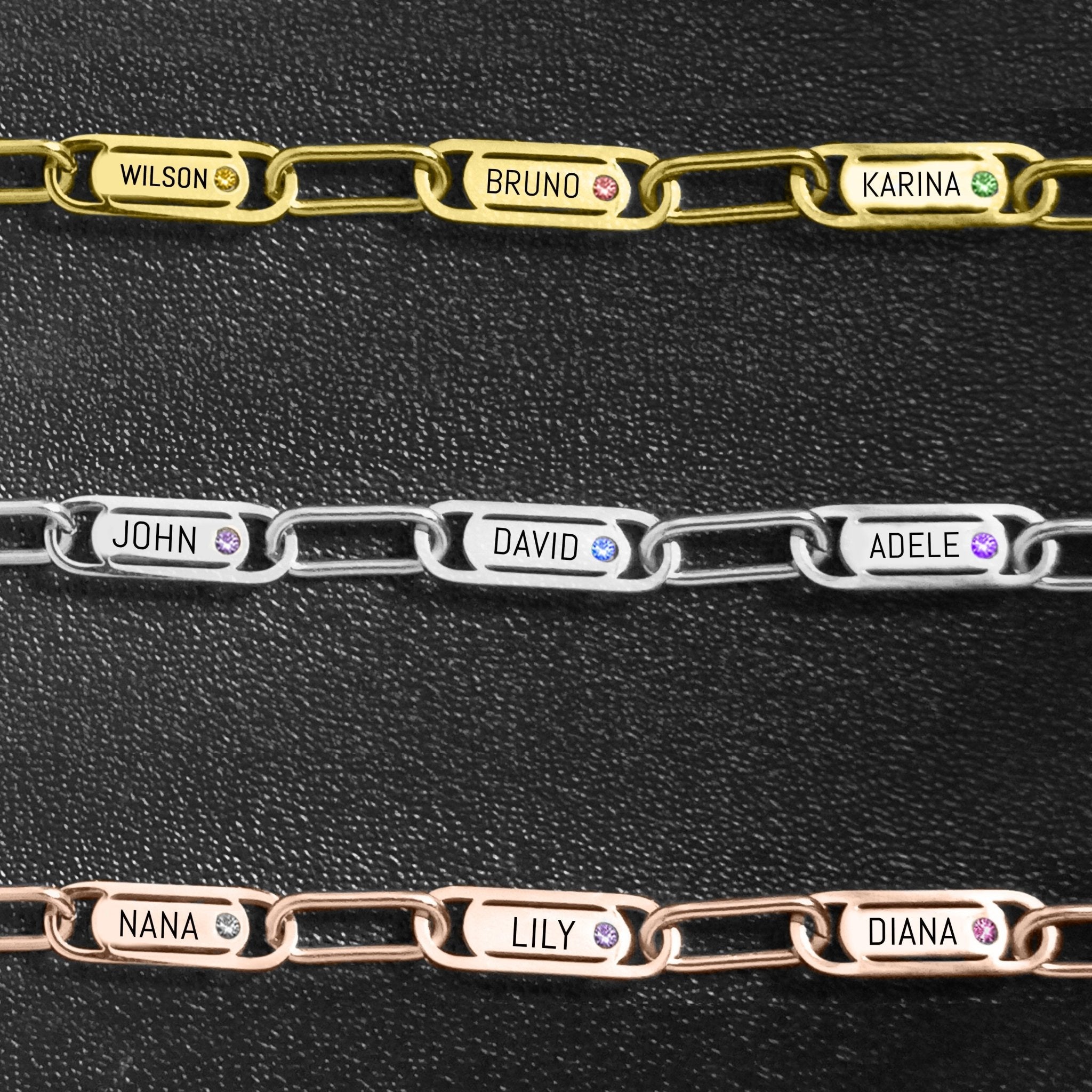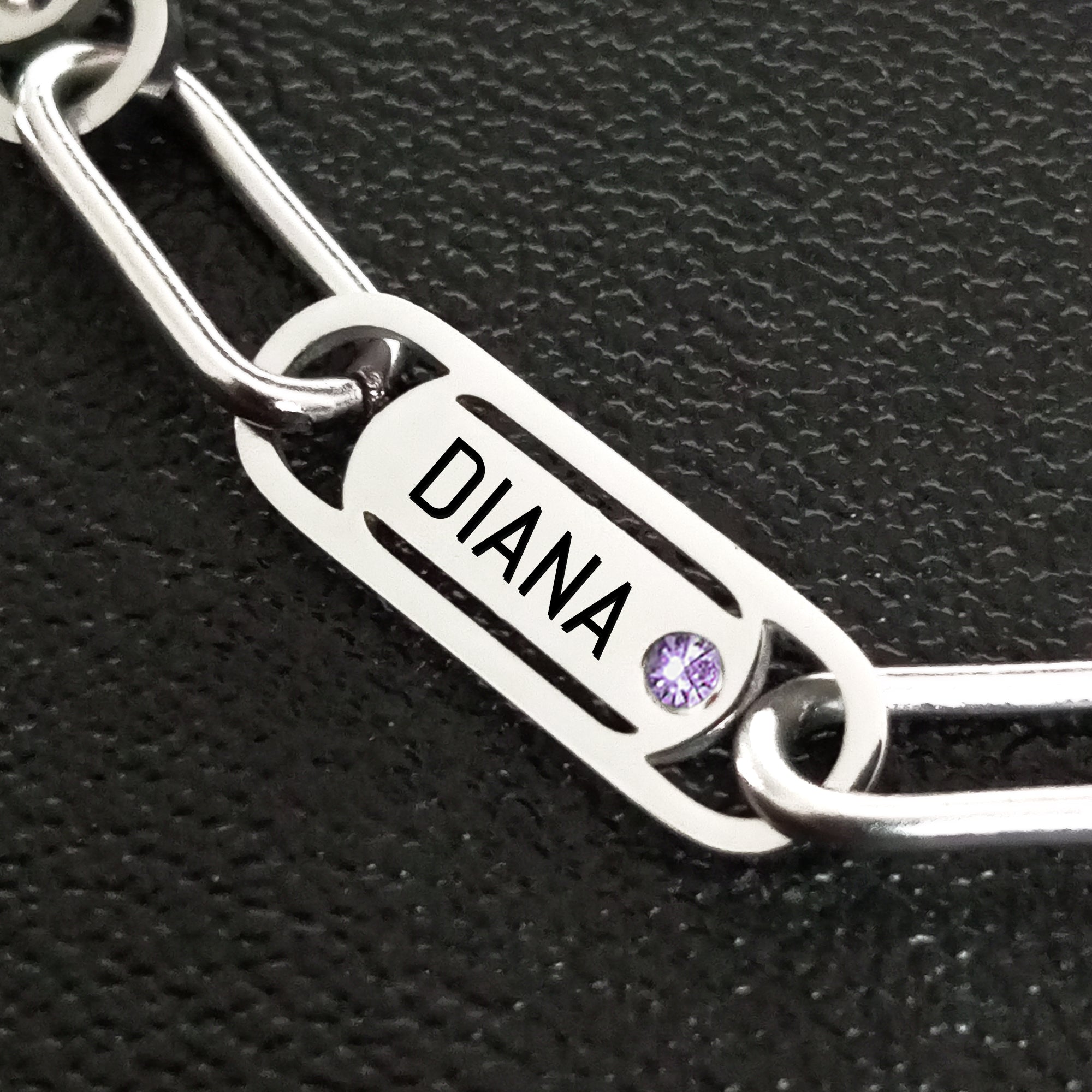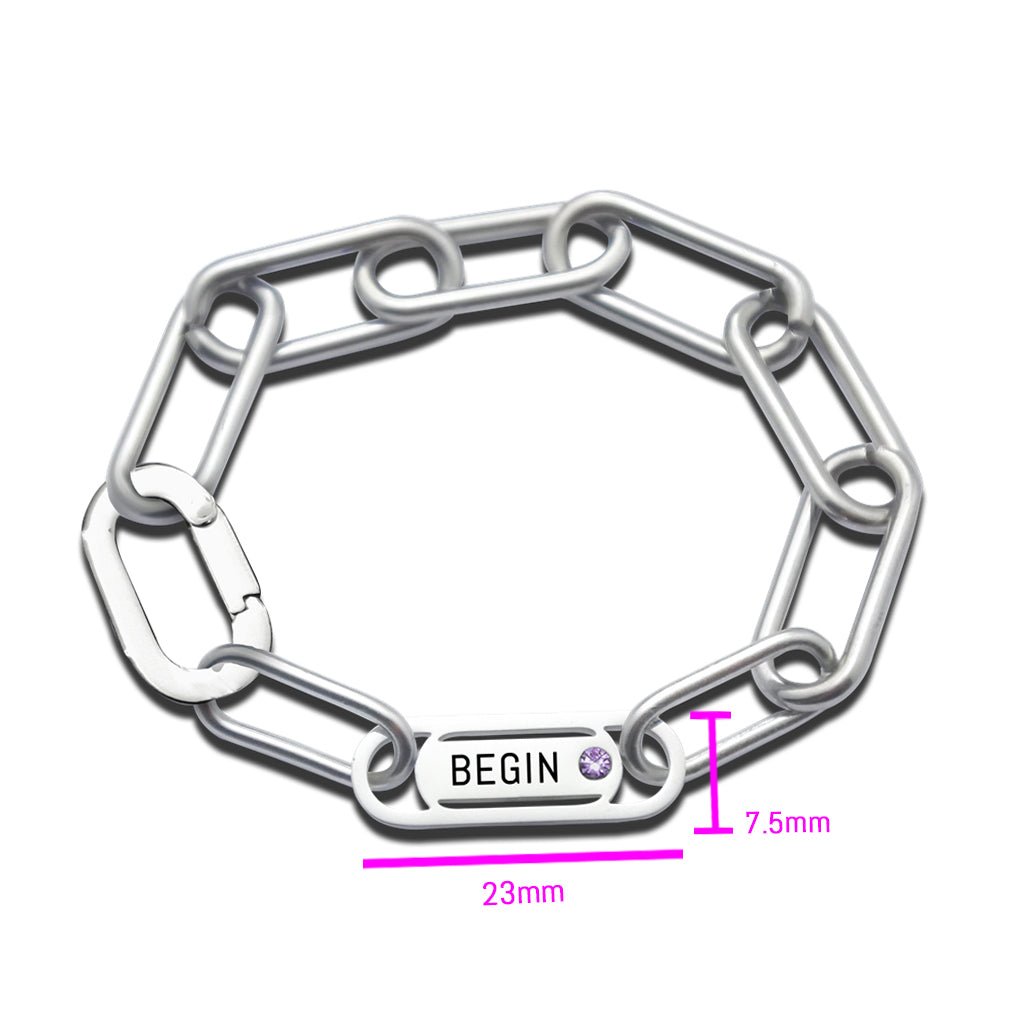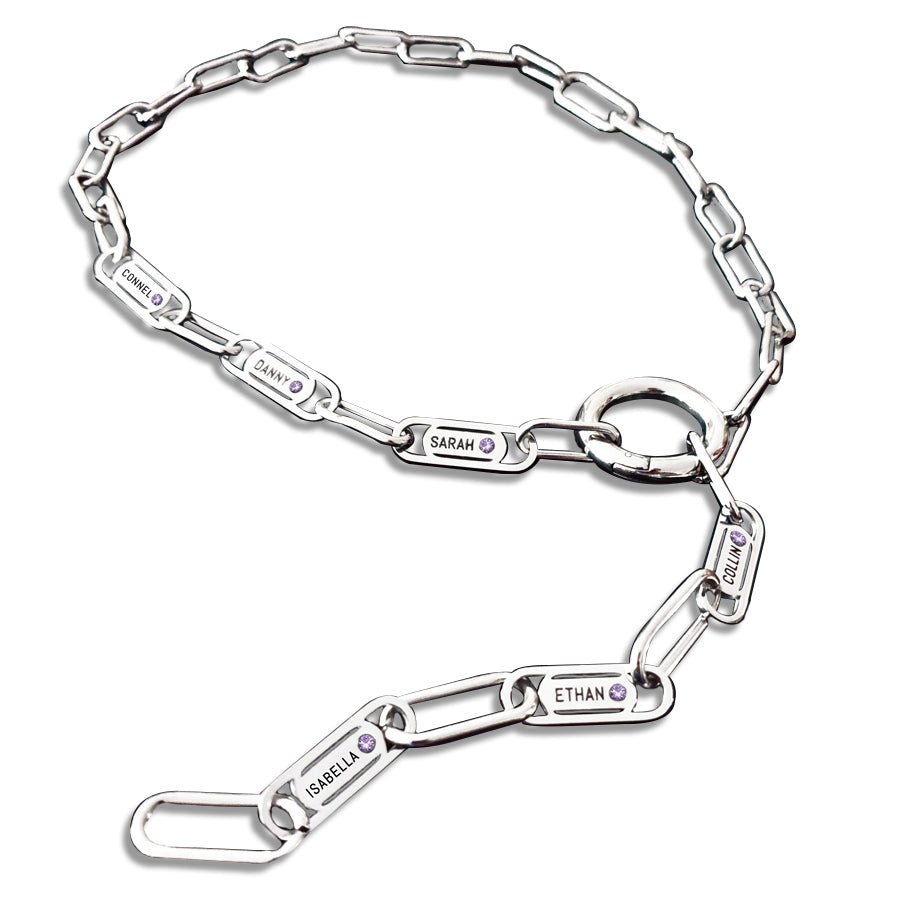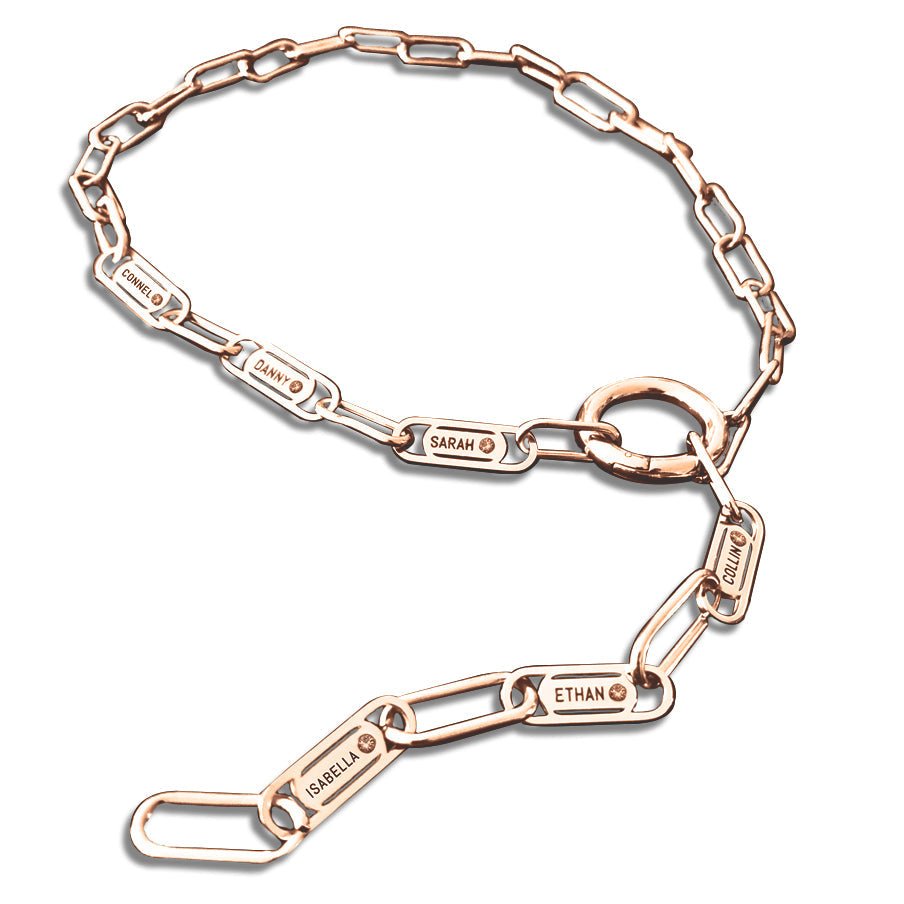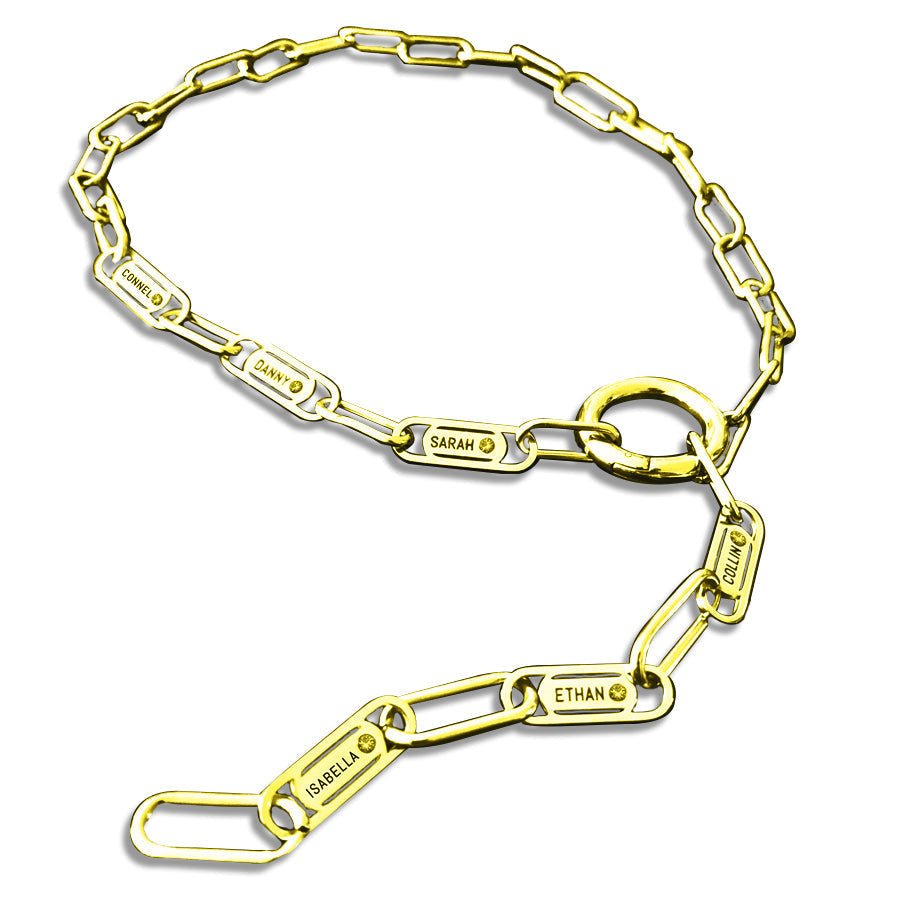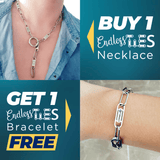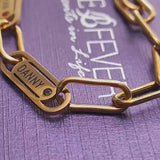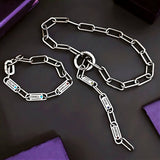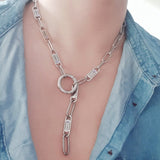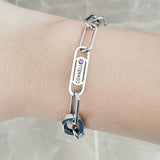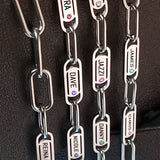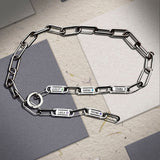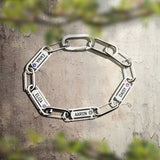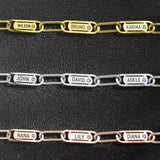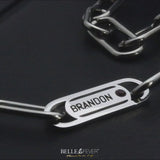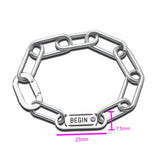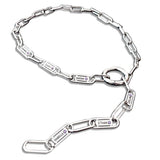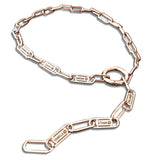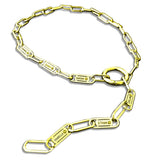 BUY ONE Endless Ties Necklace and GET ONE Endless Ties Bracelet Free
Special Offer
+$20 Upgrade to Gold or Rose Gold (Optional)
*Offer is not valid in conjunction with any other offers, discounts, or promotions.
$59.00
Regular price
$118.00
---
BUY NECKLACE GET BRACELET - Endless Ties
$59.00
Regular price
$118.00
Buy One Necklace Get One Free Bracelet
Embrace Timeless Elegance and Create a Memorable Connection.
Express yourself with our unique Endless Ties Necklace and Bracelet set featuring a personalized charm and birthstone. Crafted with care for a lifetime of cherished memories.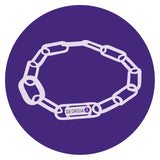 CELEBRATE YOUR PERSONAL STORY
Unleash your creativity with our Endless Ties Necklace and Bracelet set. Featuring a charm and birthstone that can be tailored to your liking, it's the perfect way to unleash your unique story and showcase your individuality.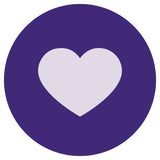 UNLEASH YOUR PERSONAL EXPRESSION
Each piece has a personalised charm and birthstone, bringing unique meaning and serving as a constant reminder of love, connection, and cherished moments.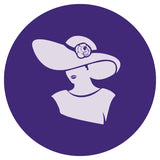 CELEBRATE YOUR CONNECTIONS
Spruce up your collection with a charm and birthstone that's all about the special bonds that matter most.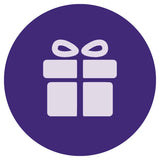 CELEBRATE SPECIAL MOMENTS
Whether it's a treat for yourself or a special someone, these accessories are a fun way to celebrate the never-ending love and connections that bring us happiness and joy!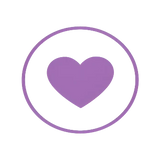 The 100% Love it Guarantee!
If you don't absolutely love what we whip up, we'll keep at it until you're head over heels! Our aim is to provide an epic experience for each customer, no matter what they hanker for from us.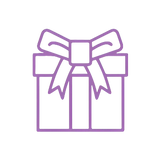 A Lasting Impression
An everlasting treasure to adore and marvel at, this gift will leave a lasting imprint on the recipient and those in their orbit.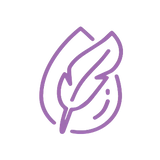 Exceptional Craftsmanship
Our talented craftspeople infuse their heart and soul into every intricate aspect, producing a perpetually adored accessory.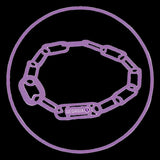 Unleash Your Unique Style
Whether you're into a chill and classy vibe or a wild and flashy fashion statement, our super-customisable Endless Ties set lets you show off your personal flair with elegance and panache.
★ ★ ★ ★ ★
"Beautifully designed and made. My sister loves it so much. Well done a handcrafting a fine piece of memorable jewellery. Thank you so much!"
- Lisa G.
★ ★ ★ ★ ★
"This necklace is beautifully made. The name is perfectly created and customised, the colour is fantastic and the quality is strong and no doubt durable. Excellent quality!"
- Christine R.
Get the perfect gift for your loved one!
100% Love It Guarantee
Everyone deserves to feel special. We make it easy and affordable to give a special gift that will be cherished for years.
How To Get Your Free Endless Ties Bracelet

Choose Your Tone
Whether you fancy the timeless swag of silver, the posh bling of gold, or the sweet vibes of rose gold, our Endless Ties Necklaces are crafted to match your one-of-a-kind taste.

Customise Your Unique Charm
Find a meaningful message, a unique date, or a name that speaks to your soul. And top it off with a birthstone charm for that extra touch of personalisation and symbolism.

Customise Your Free Endless Ties Bracelet
Put your personal touch on your order by adding a special inscription and selecting the birthstone for your Free Endless Ties Bracelet!
FAQs
Can I get different tone for the Endless Ties Name Link Necklace and Bracelet, such as one in Silver and one in Rose Gold?

Absolutely! Choose from three stunning tones (Silver, Gold, or Rose Gold) for the Endless Ties Name Link Necklace and Bracelet. The complimentary Bracelet will match your chosen tone, creating a cohesive look. If you prefer a different tone for your free Bracelet, indicate it in the order notes.
How long does it take?

Our quick turnaround time ensures your personalised set is completed within 7 days. Enjoy the beauty of our necklace and bracelet set without delay.

We create high-quality and unique Endless Ties Necklaces and Bracelets, meticulously handcrafted with attention to detail.
How many characters can fit on each charm?

Shorter name inscriptions (9 characters or less) are recommended for best visual impact.

However, our artisans can adjust font size to accommodate more characters, ensuring clear and legible inscriptions on your design.
Do you offer a satisfaction guarantee?

Your satisfaction is our top priority, and we won't rest until you're thrilled with your Endless Ties Set.
Can I track the status of my order?

After your order is shipped, we'll give you a tracking number for easy progress tracking and delivery time estimation of your Endless Ties Set.
What if I need assistance with my order or have a question?

Our customer support team is available to assist you. Contact us via email or phone for any questions or order assistance.
How many name charms do I get for the Free Endless Ties Bracelet?

Customise your FREE Endless Ties Bracelet with the same number of name links and birthstones as your Endless Ties Necklace. Create a cohesive and personalized look by choosing the same number of name links for both pieces at no extra cost.
Can I have different names or words for the Free Endless Ties Bracelet?

Yes! During the ordering process, enter your desired inscription to personalise your free Endless Ties Name Link Bracelet. This adds a personal touch and makes the bracelet unique to you or the recipient.
See Our Other Great Deals:
Endless Necklace & Bracelet
Names and Birthstones Endless Ties
Absolutely beautiful personalised necklace, and bracelet totally recommend this Company and products