I wanted to share a special and personal story with you today about a Stackable Personalised Birthstone Ring that became a treasured way to honour a loved one.
One of our customers approached us after the sudden and unexpected loss of her mother to cancer. She was seeking a way to keep her memory close and carry her love with her always. She came up with the idea of creating a ring with the birthstones of each member of her family, stacked together to create a beautiful and meaningful symbol of their connection.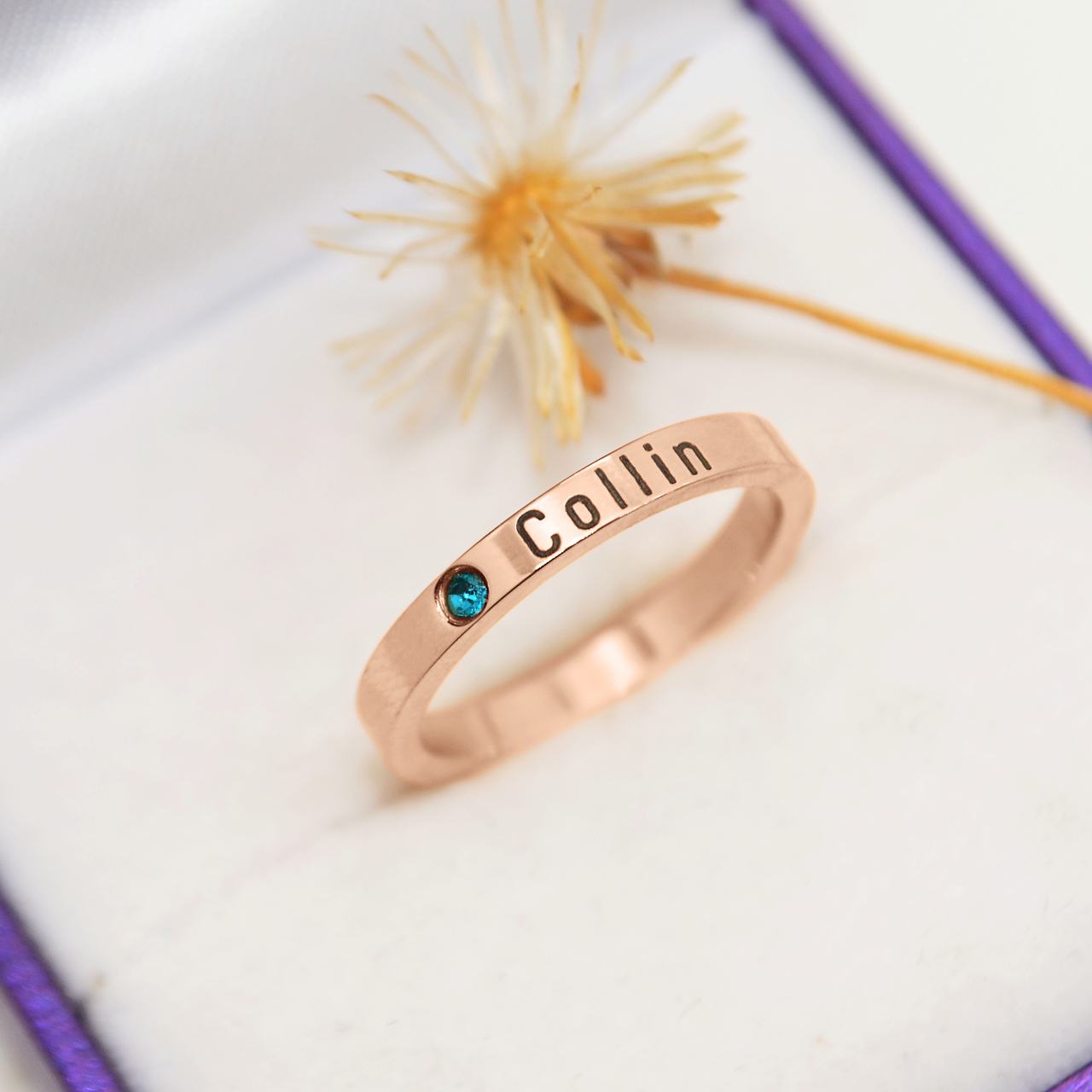 As we worked with her to design the perfect rings, we were moved by the love and care she put into every detail. She chose the birthstones with intention, selecting colours that represented each member of her family and the traits that she loved about them. It was clear that this ring would not only be a personal tribute to her mother, but also a way to find comfort and solace in her loss.

When the customer received the final design, she was overwhelmed with emotion. She told us that the rings were more beautiful and special than she could have ever imagined, and that it had quickly become one of her most treasured possessions. She said that wearing the rings helped her feel connected to her mother and gave her the strength and courage to face each day. It was a constant reminder of the love and support that surrounded her, even in the midst of her grief.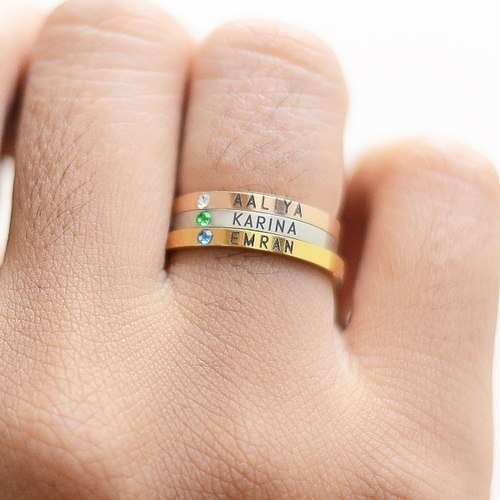 If you have lost someone special, or if you simply want to create a meaningful and unique piece to honour your loved ones, we understand the importance of finding a way to keep them close. We would be honoured to work with you to design the perfect Stackable Personalised Birthstone Ring, a piece that can bring comfort and celebration to your life.