How has your week been? I hope you're able to enjoy your weekend and have time to refresh and spend time on yourself. This week I had the honour of creating a really special piece of jewellery that I think would make the perfect gift for a mother (or anyone, really). It's called the Sparkling Circles of Loved Ones Necklace, and it's just beautiful.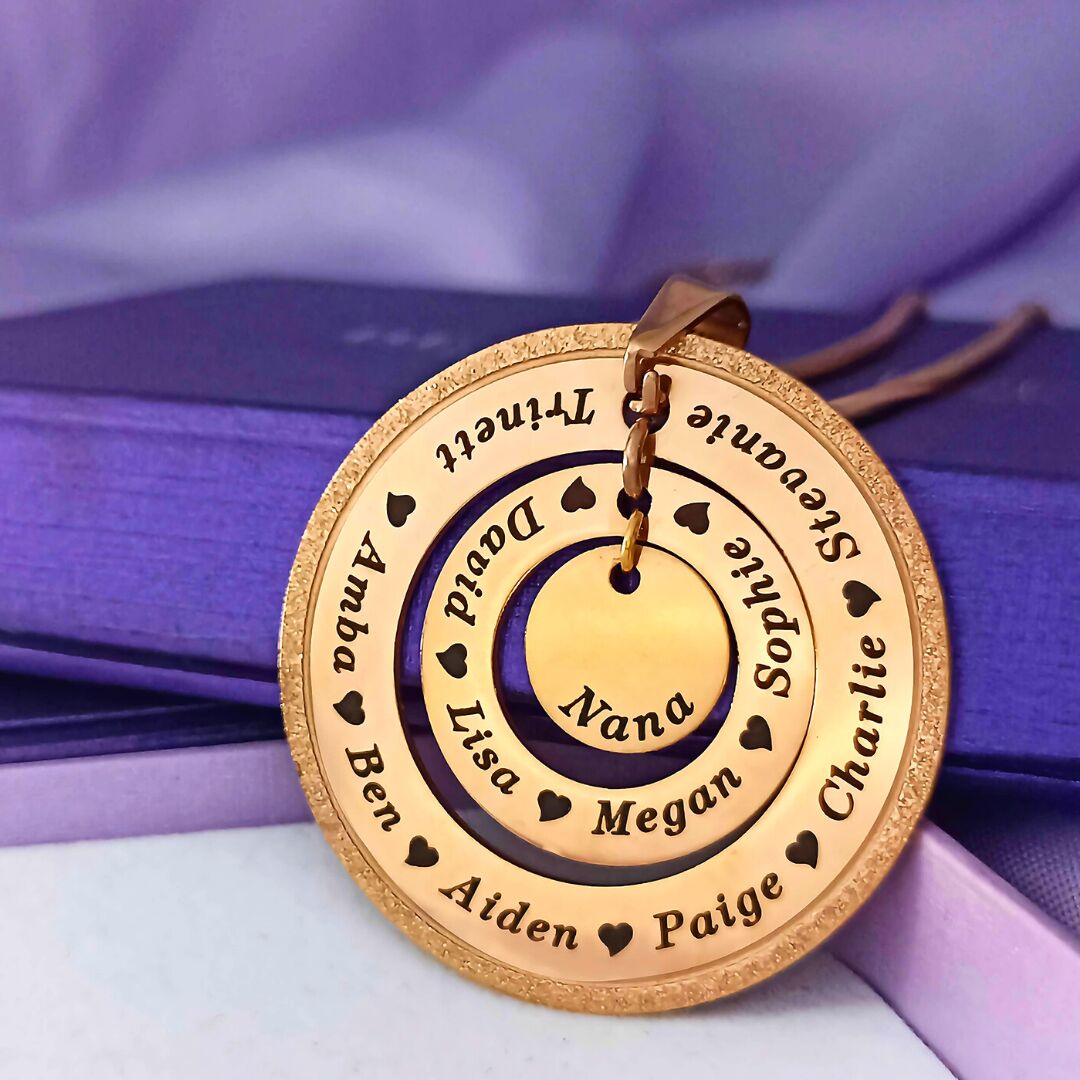 Have you seen this design before? They're these gorgeous necklaces that you can customise with the names of the people you love, and they're adorned with sparkling crushed crystals on the edge of the outer circle for a touch of glamour. They're such a unique and personal touch, and I just know that anyone who received one would be thrilled.

I recently had the opportunity to work with a customer who was looking for a special way to commemorate a special trip she took with her whole family. She had all of their names inscribed on the circles, and she added a special message on the back of the pendant that reads "Forever grateful for these memories." She told us that the trip was a once-in-a-lifetime experience for her family, and she wanted to have a tangible reminder of all the love and joy they shared on that trip.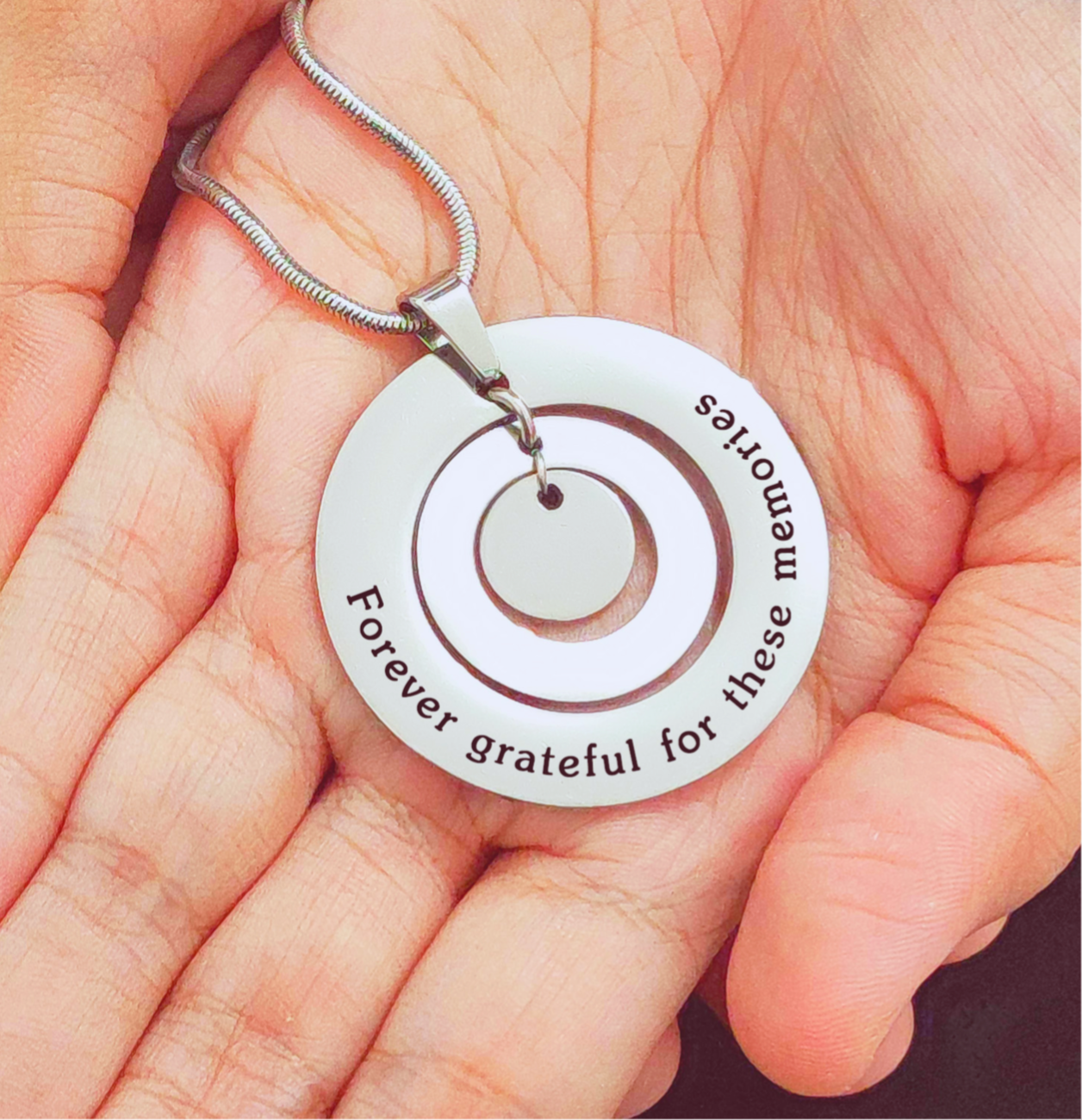 The customer recently received the necklace and she was absolutely over the moon with it. She wears it all the time, and it brings her joy every time she sees it. She told us that it's the perfect way to remember the special trip and keep her loved ones close to her heart.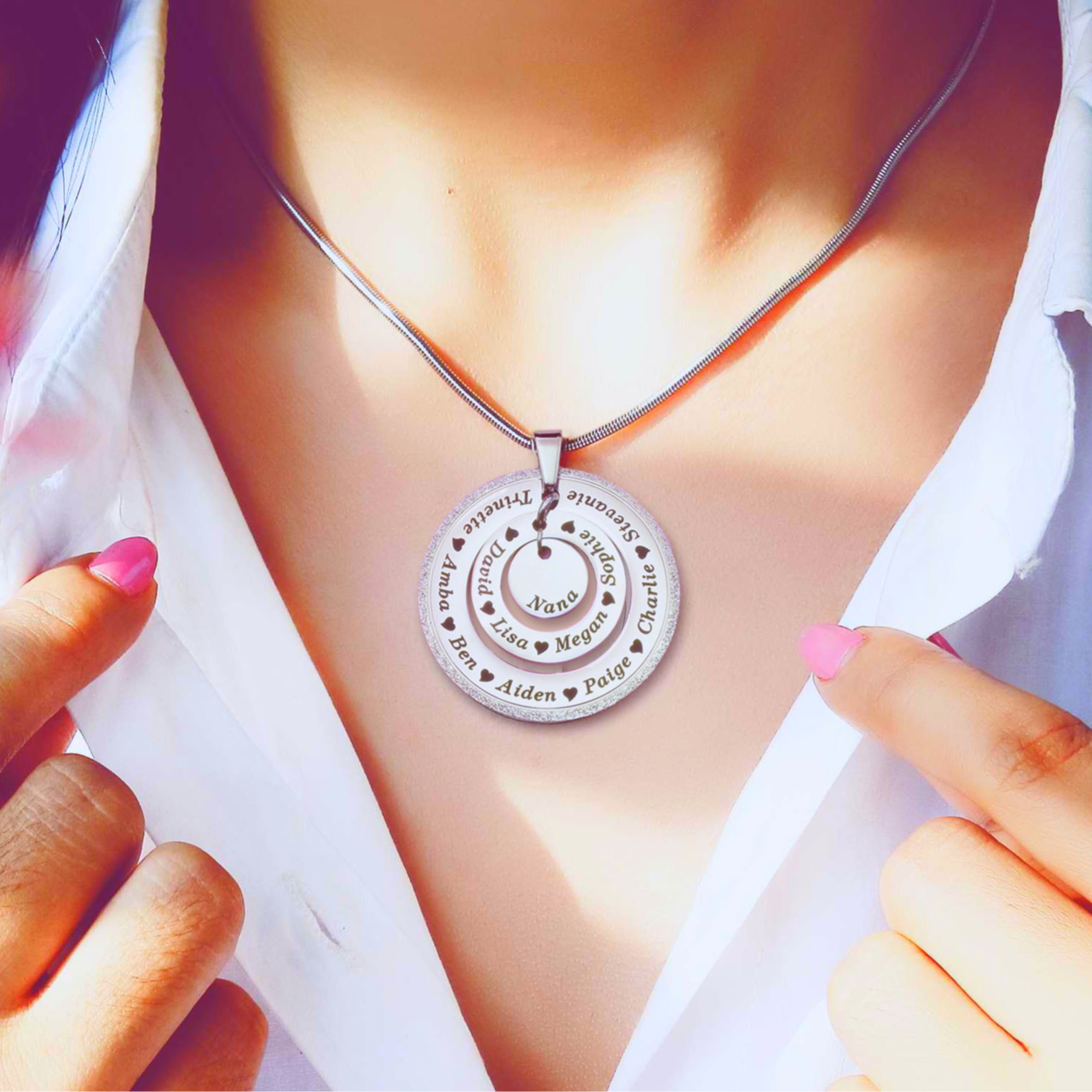 I just had to share this experience with you because I think it's such a great way to commemorate a special trip or vacation with the people you love. And honestly, who wouldn't love to receive a personalised piece of jewellery?

I hope you find this idea as inspiring as I do, and I hope it helps you think of a special way to mark a special trip or vacation with the people you love.