I just wanted to reach out and see how you're doing. It's been a tough year for all of us, and I know it can be easy to get caught up in the chaos and stress of it all. That's why I wanted to share a really special and sentimental story with you today - something that might bring a little bit of joy and light into your day.

One of our customers recently approached us with the idea of creating a unique and meaningful necklace for a friend to celebrate the arrival of her first child. She told us that she wanted to find a way to mark this joyous and life-changing event, and that she wanted the necklace to be a truly special and sentimental piece that she could treasure forever.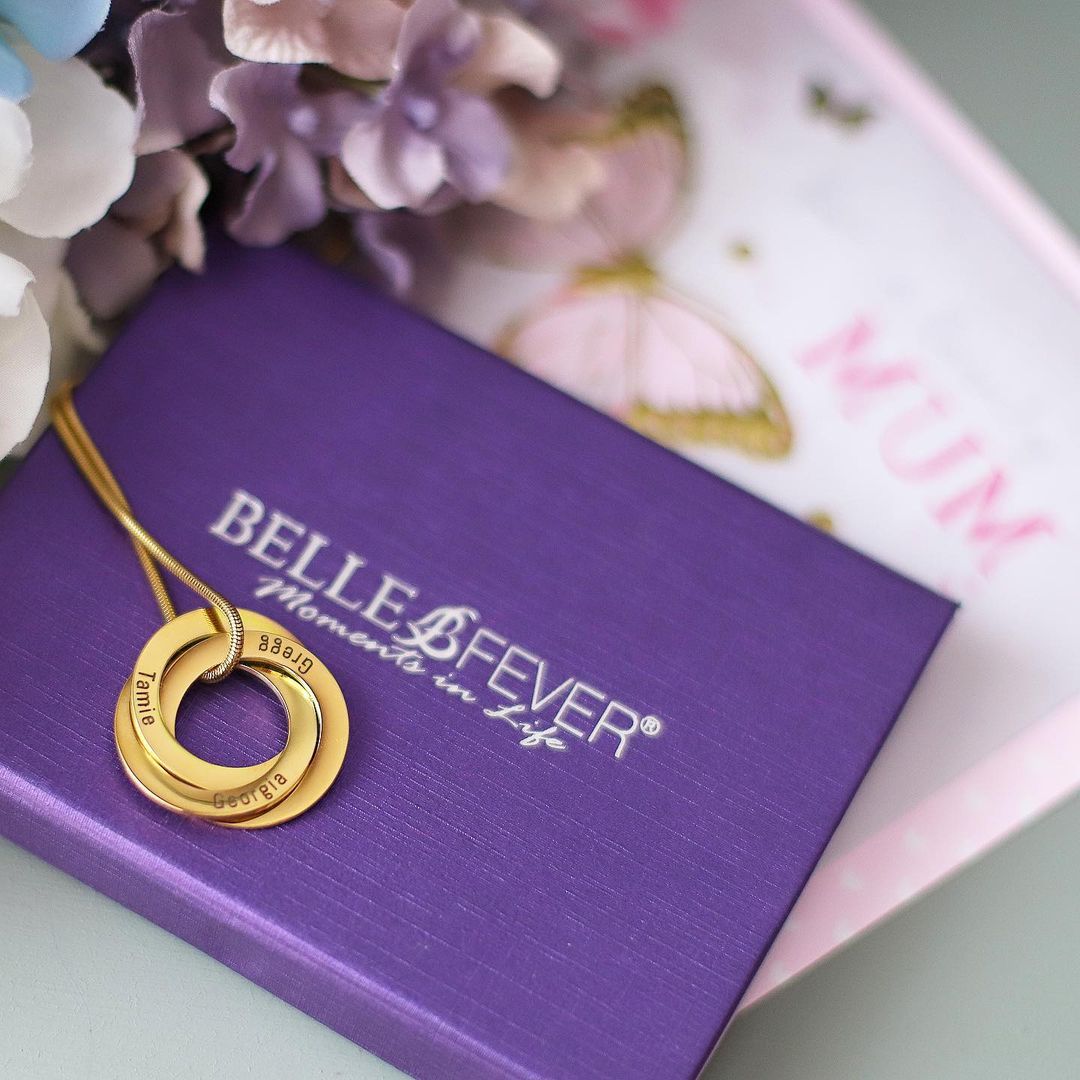 As we listened to the customer's story, we were touched by her love and excitement for her friend's new baby. We knew that we wanted to help her create the perfect gift, and so we set to work using our expertise in custom jewellery design.

The end result was a beautiful and meaningful personalised Interlinked Love Necklace that featured the names of the new baby and the mother, inscribed in elegant script. The customer also included an accompanying message card with a special message, which read "Motherhood is a journey that transforms you in every way. This Interlinked Love Necklace symbolises the love, strength, and support that surrounds you and your child as you embark on this beautiful adventure together."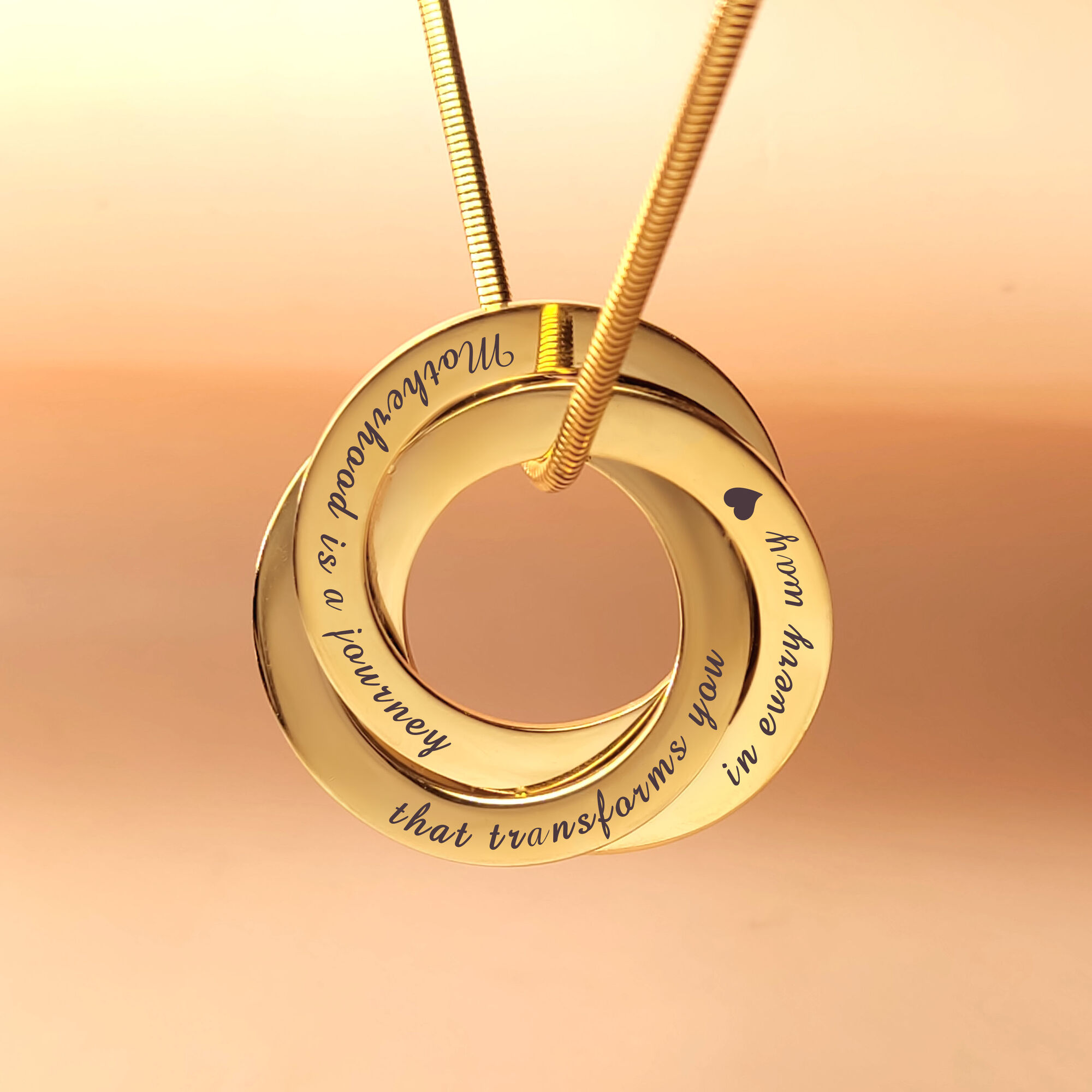 The customer was so pleased with the final design, and she gave the necklace and message card to her new mum friend as a gift. When the new mum received the necklace, she was overwhelmed with emotion. She told us that it had become a treasured part of her journey as a mother, and a symbol of the love and support that surrounds her and her baby. It's moments like these that remind us why we do what we do - to create pieces that have the power to bring people together and make a real difference in their lives.

If you're looking for a special and meaningful piece of jewellery to mark a special occasion or to show someone you care, I encourage you to consider our personalised Interlinked Love Necklace design. It's a truly sentimental and beautiful piece that can be personalised with the names or messages of your choice, and accompanied by a special message card with your own personal message.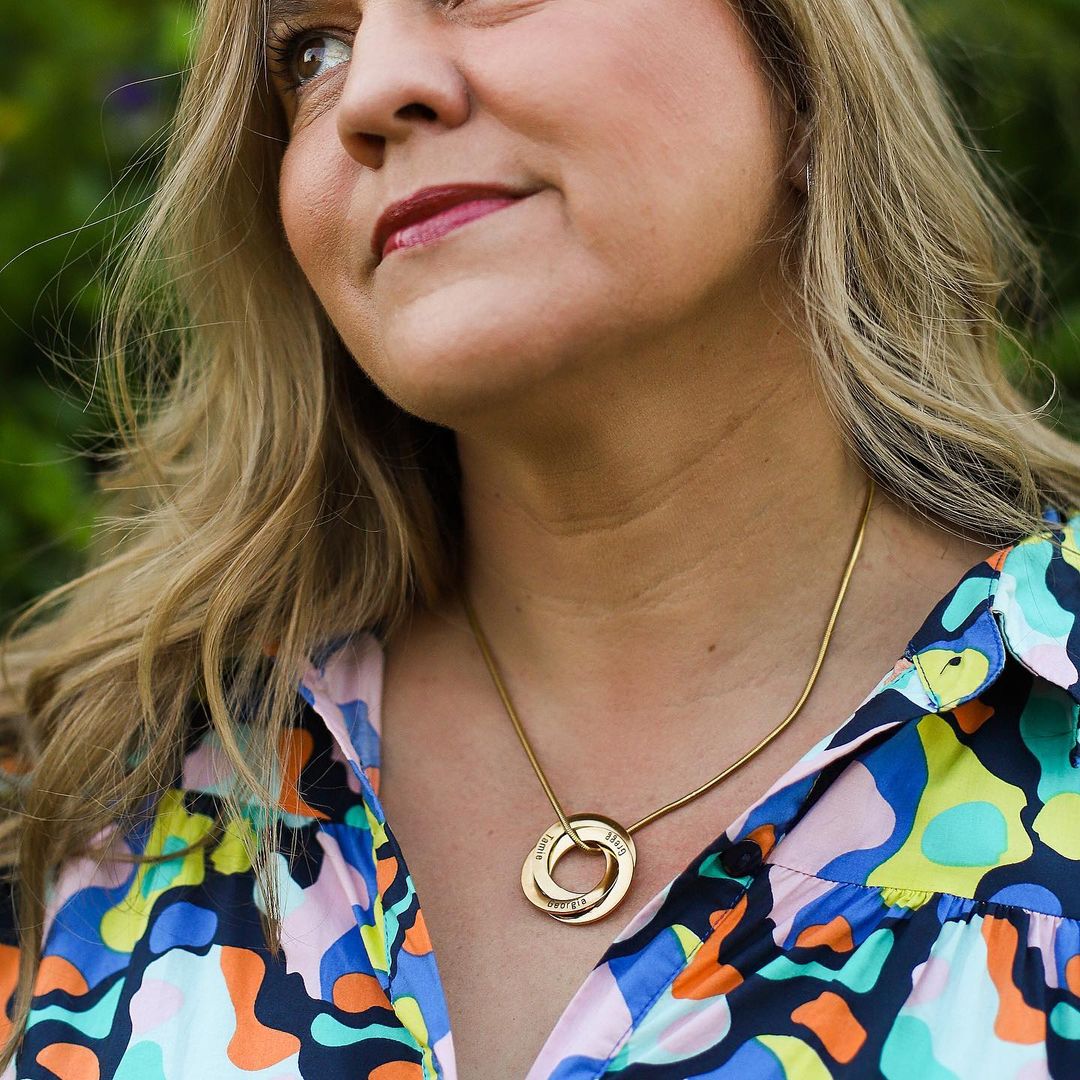 What special occasion or moment in your life would you like to mark with a special and meaningful piece of jewellery? I'd love to hear your thoughts - feel free to reply to this email with your ideas.