We all know that fathers are like superheroes. They may not wear capes, but they always seem to have the strength, wisdom, and love to save the day. And what better way to honour and celebrate the superhero in your life than with a special piece of jewellery?


I want to introduce you to the Dog Tag Hero Set - a personalised necklace set that is perfect for a father-son duo to share and cherish. The set features a tag with a cut out of a bat, and the son has a matching bat necklace. It's just beautiful.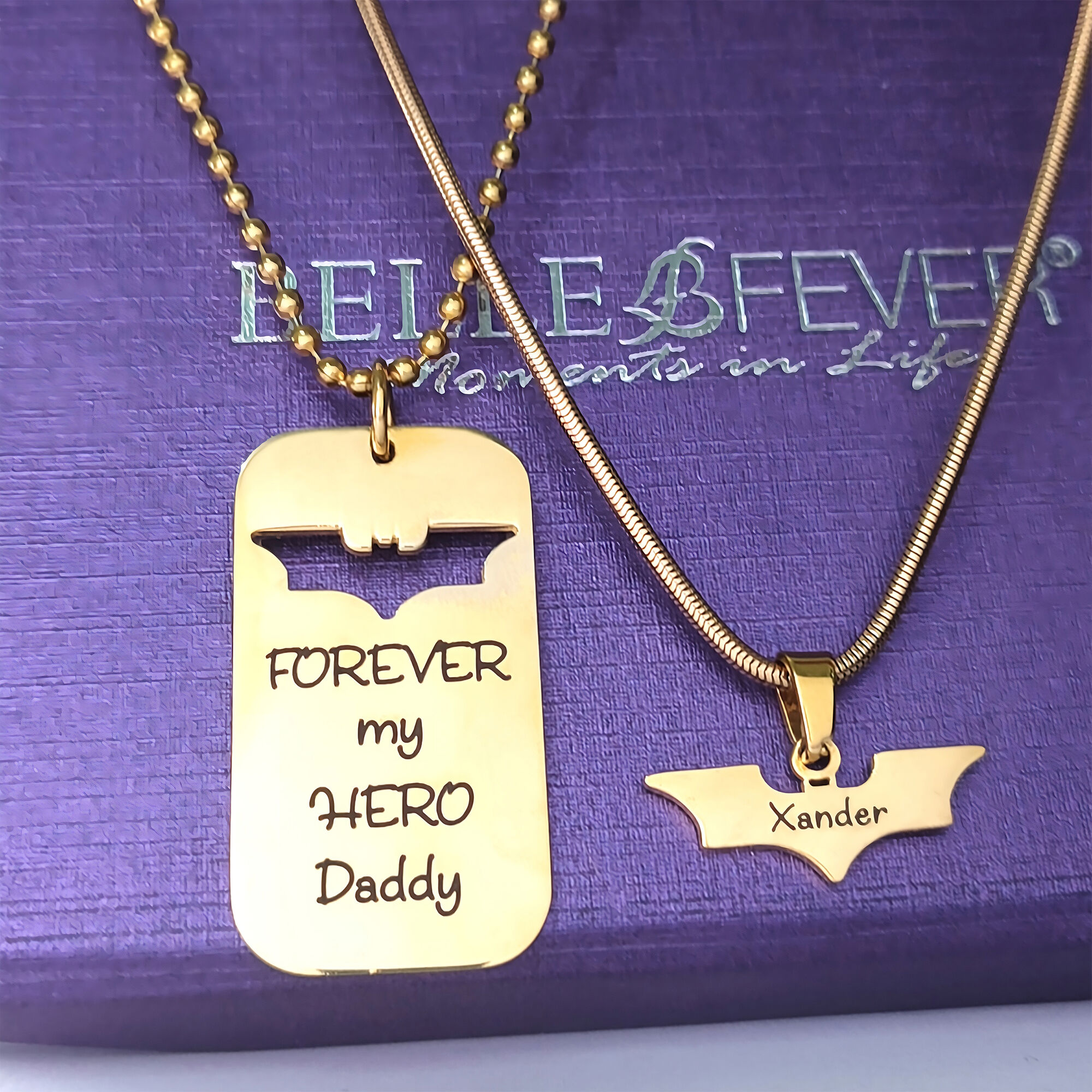 We've had the opportunity to create the Dog Tag Hero Set for a customer recently, and it was such a meaningful and emotional experience. Our customer's son is a big fan of Batman, and she wanted to find a way to honour and celebrate her son's love for the superhero and her husband's role as a superhero in their family. That's where the Dog Tag Hero Set comes in.


Our customer decided to have her son's name on the bat and a meaningful phrase inscribed on the tag, and the son was over the moon when he saw it. He wears it all the time, and it brings him joy every time he sees it. But it's not just the Dog Tag Hero Set itself that makes it so special. It's the process of creating it and the thought that goes into it.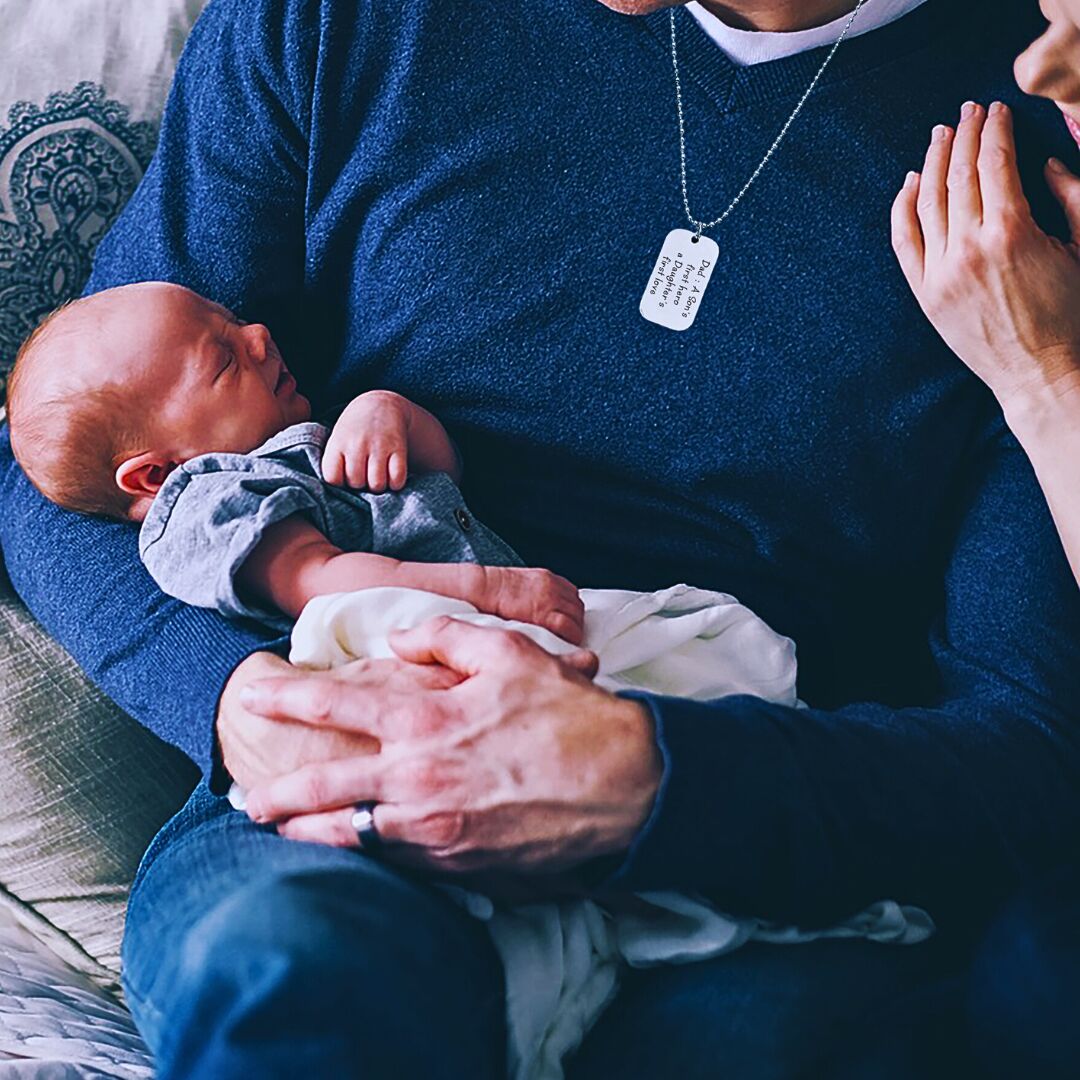 We spent hours discussing the design and the meaning behind each element. Our customer told me about how much her son looks up to her husband, and how he wants to be just like his dad when he grows up. It's so touching to hear, and it really adds an extra layer of meaning to the design process. When she finally presented the Dog Tag Hero Set to her husband and son, it was such a heartfelt and emotional moment. She told us that she could see the pride and love in her husband's eyes as he slipped the tag around his neck. It was a moment that they will always treasure.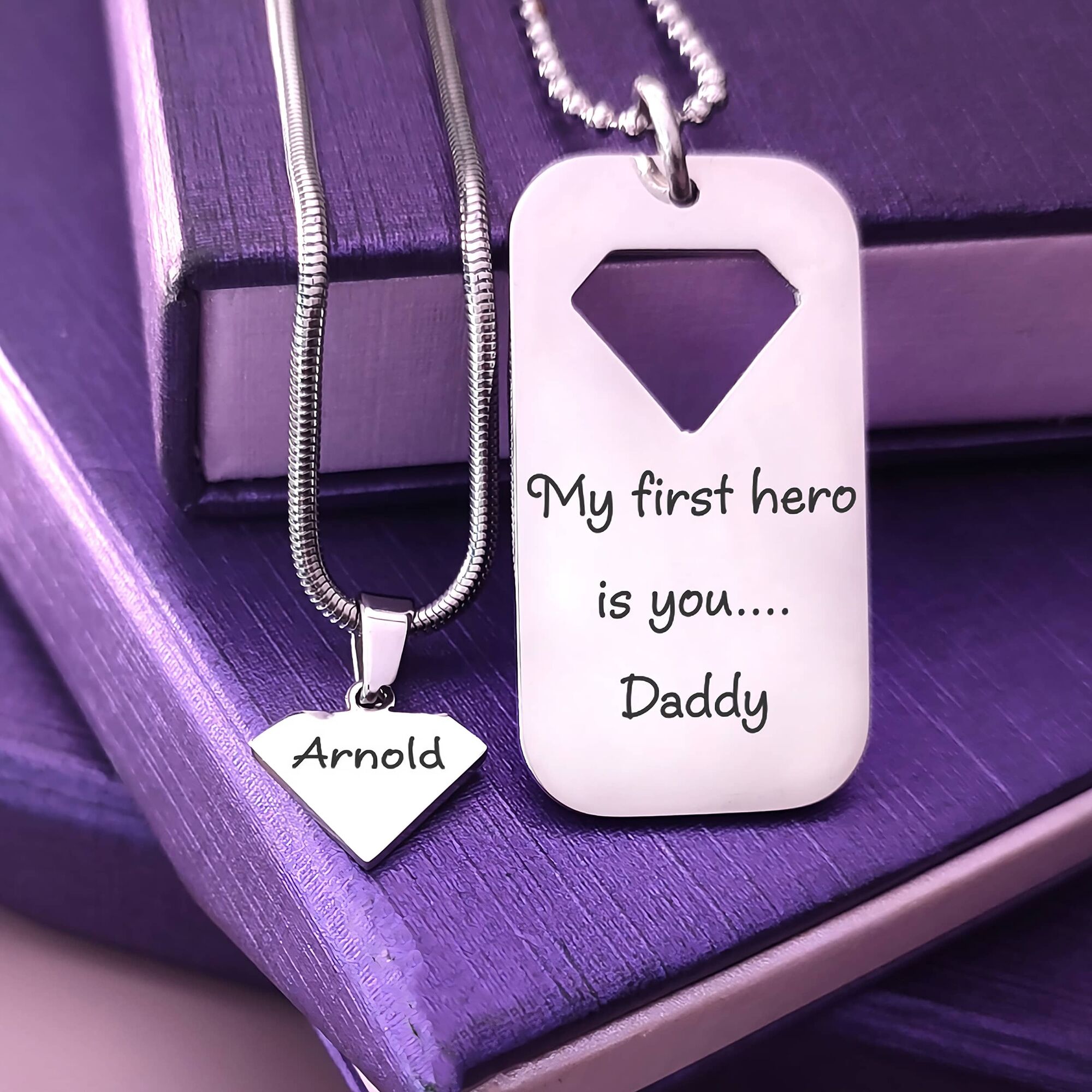 I think the Dog Tag Hero Set would make a really cool gift for any father-son duo. It's such a thoughtful and personal touch, and it's something that will be treasured for years to come. We also have a Superman version available if that's more your style.

If you're interested in creating your own Dog Tag Hero Set or learning more about our personalised jewellery options, just reply to this email or visit our website. We'd love to help you create something special and meaningful for you and your loved ones.